What is freebeat brand philosophy?
Brand Philosophy can be defined as the set of values, code of ethics, and principles that define the overall ambience and culture of the organization and formulating the business practices of the firm.
It is the distinguishing factor between the two or more companies in the same marketplace and one with the ethical and lucrative Brand Philosophy commands a premium position in the market and in the psychology of the customers.
Freebeat follows the set of ideologies and principles that govern the mission statement, vision for future endeavours, code of ethics, values, and the modus operandi of the way of conducting the work within the company and way of dealing with the customers, stakeholders, and the external parties.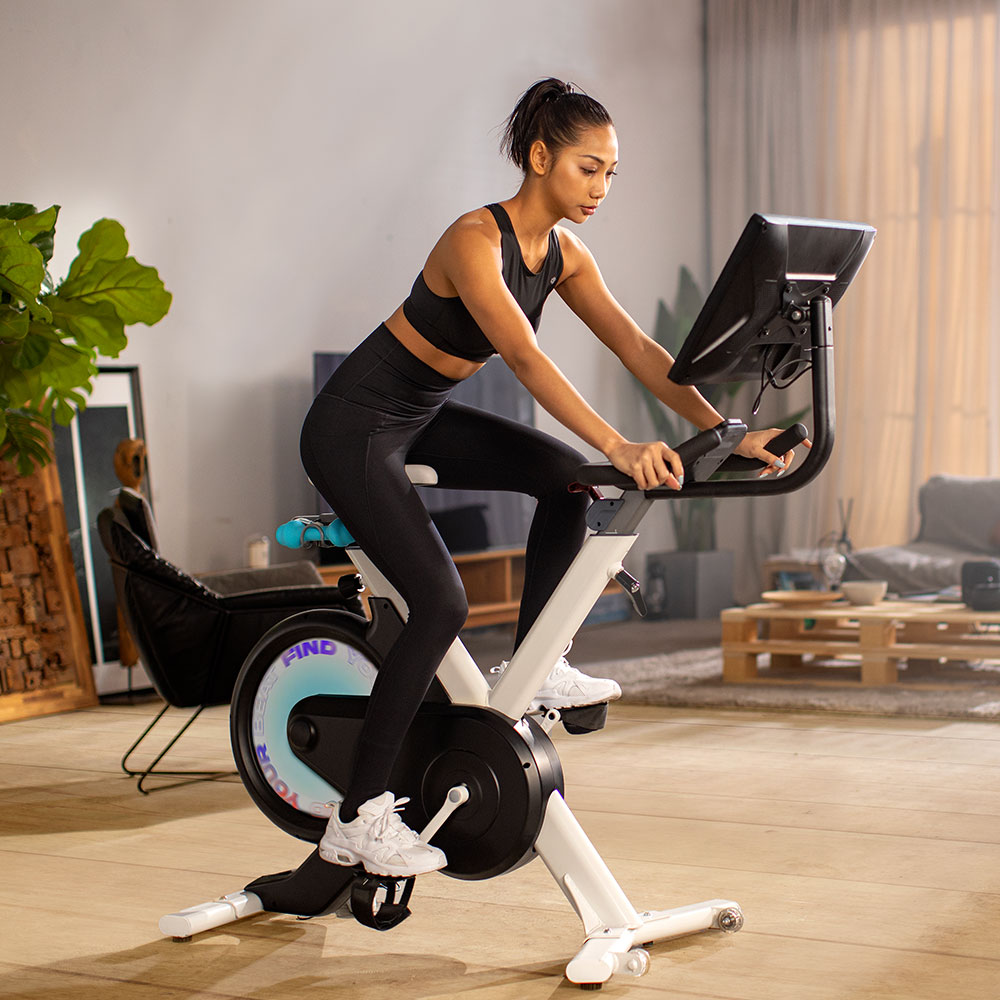 Authenticity
Ride with authenticity. 
We score combos to the beat with every rhythm on the pedal. The gamification system allows you to connect and compete with your friends and family while nurturing deep bonds within the freebeat community. Free your mind, connect with our genuine and best selves. We believe in the power of giving and would like to share our passion by offering all freebeat products at affordable and reasonable prices. Each session: we laugh, sweat, grow, and ride with the best as a community, as a family.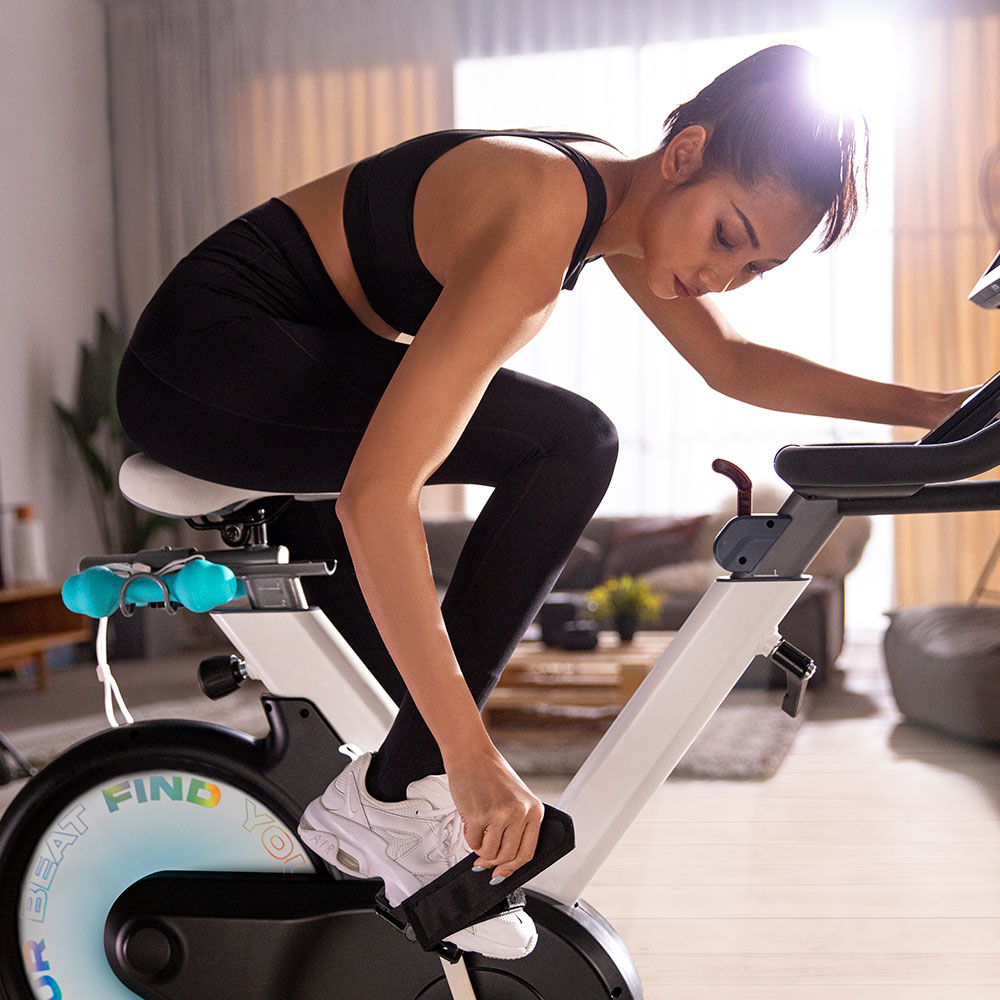 SOPHISTICATION
Ride with sophistication.
Every drop of sweat counts, and freebeat's sensors would never miss a single pedal from you. Choose your favourite music genre and whenever you feel the vibe, give yourself another push. Our system records your performance and tracks your hard work. Each session is a new challenge to do better than before. Our smart tracking device will recommend the best workout program that suits your needs. Freebeat knows what you like, and every smart class recommendation could be your new favorite.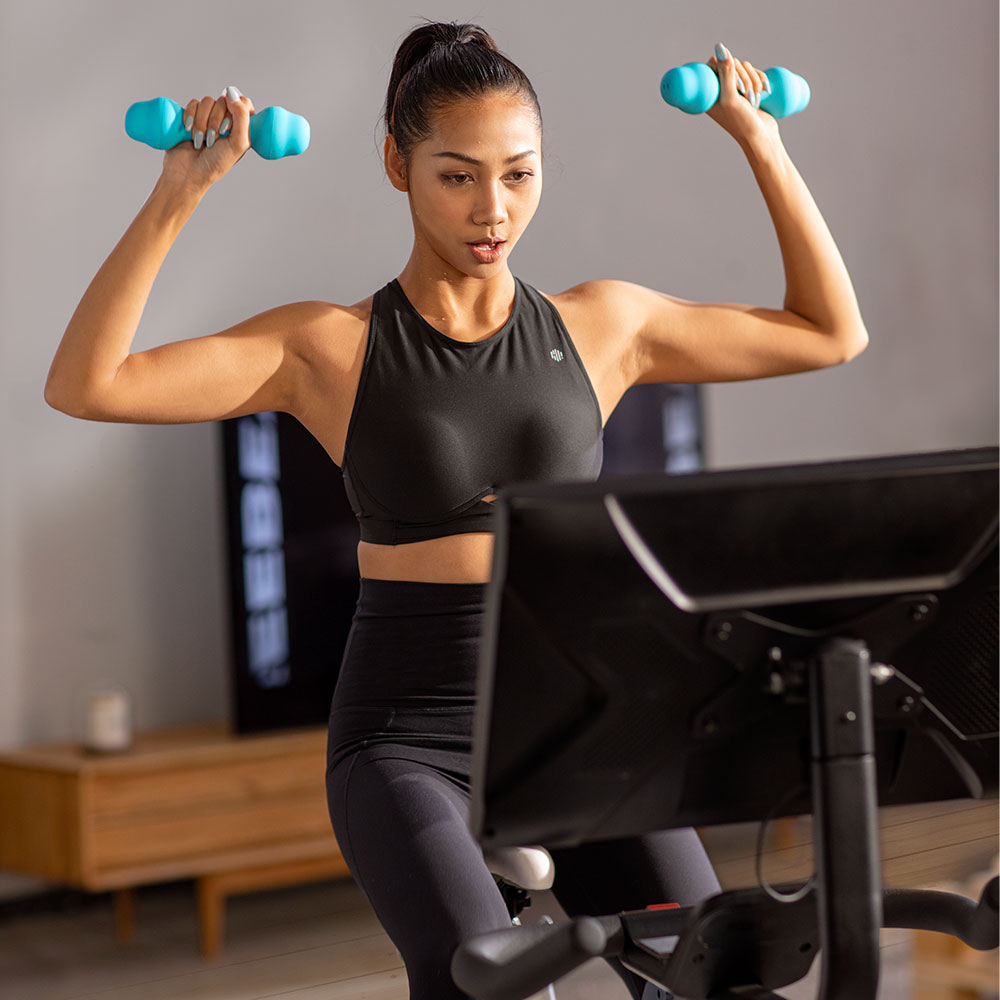 EXCITEMENT
Ride with excitement.
Freebeat creates an innovative alternative to replace the traditional boring fitness routine. We have developed a fun interactive game to bring the experience of studio cycling and strength training to the comfort of your own home. The beat-matching gamification system simulates dancing on a smart bike instead of simply exercising on a stationary bike. Our tech team creates distinctive computer-generated animations and special effects that flow perfectly throughout each class to give each member an unique and unforgettable experience.