ELLE Raves About freebeat Boom Bike: High-Tech Fitness at Home
freebeat Boom Bike was featured on ELLE! In the article, health and fitness writer and editor Amy Schlinger highlighted the features and benefits of the freebeat Boom Bike, a high-tech stationary bike with on-demand classes and a gamified fitness experience. She praised the bike's compact size and chic design, as well as its extensive library of classes and the ability to sort by music genre and instructor. Schlinger also noted the bike's dynamic LED lightstrip and LED screen, which she found helpful in keeping her entertained and motivated during workouts. She concluded by stating that the Boom Bike consistently left her in a better mood after each workout.
 ********READ MORE ON********
This High-Tech Bike Is a Chic, Compact Addition to My Space
The freebeat Boom Bike is so much fun to ride.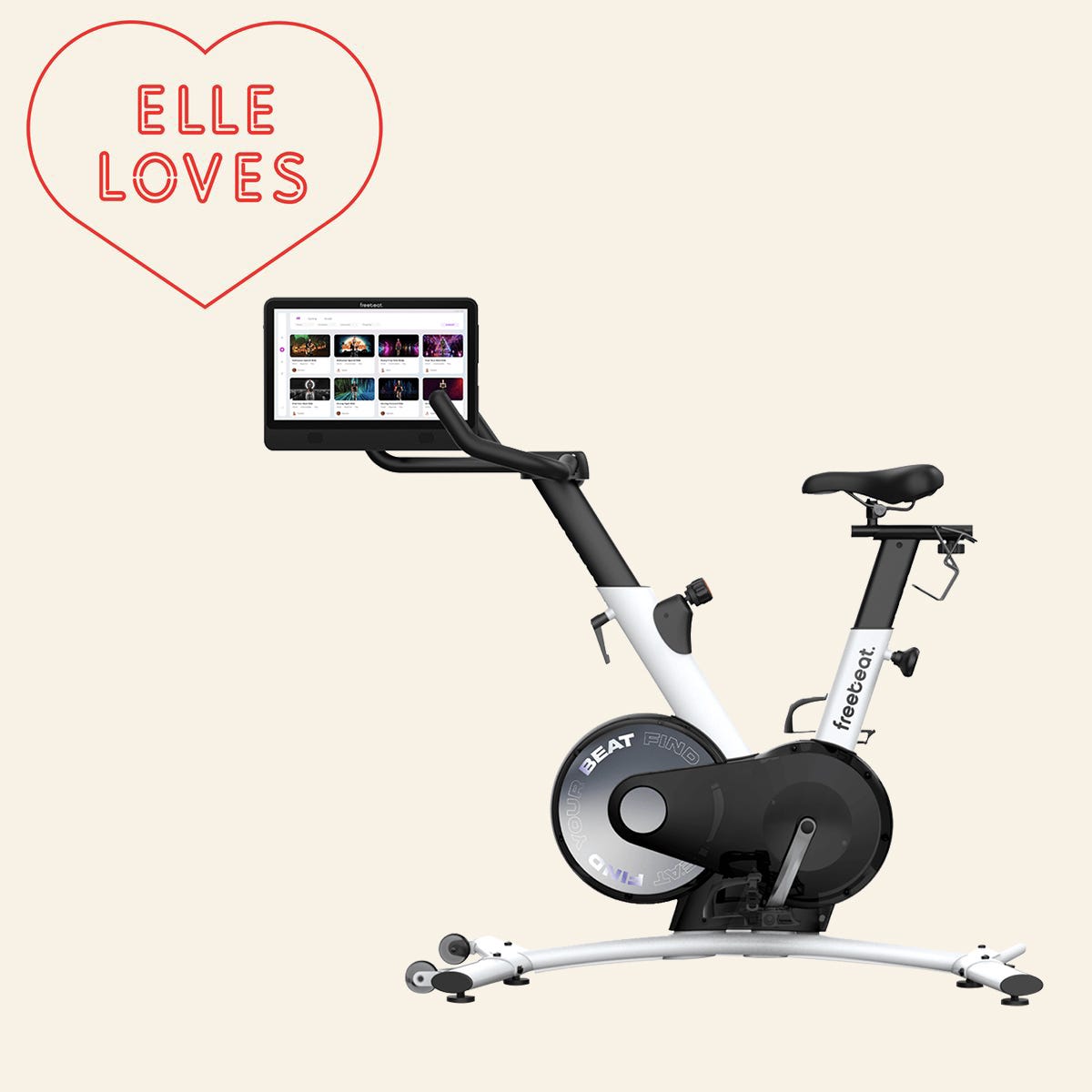 I love group cycling classes—the heart-pumping music, inspiring words from the instructor, and infectious energy of the room. These elements are difficult to match when riding solo at home, but the freebeat Boom Bike helps me come pretty close, plus it makes getting in cardio beyond convenient.
For starters, the bike takes up surprisingly little space—it's 51.5 inches long by 24.7 inches wide by 51.1 inches tall, including the LED screen on the front—which means it can easily fit into a small apartment or studio. I placed mine in my room, at the end of my bed, and it looked just right for the space. The white and black design is simple enough to fit with any decor, and feels more chic and unique than traditional all-black bikes.
The Boom Bike, which is the brand's newest model, has thousands of on-demand classes to choose from (the library is updated daily), with options for 15- or 30- minute sessions. Another feature you can sort by? Music! If you're in the mood for hip hop, pop, or EDM, you can choose to only see classes of a certain genre, or sort by your favorite instructor (shout out to Nicolette, Edward, and Nick).
The classes are described as a gamified fitness experience. Interactive backgrounds light up as the instructors ride and cue through each song, and the patterns and backdrops change as the next song begins. I've found that this aspect helps keep me entertained and alert when my will power and energy are waning.
Another energy booster is the dynamic LED lightstrip along the base of the bike, which illuminates to match your pace or rotations per minute (RPMs). The flashes recreate that high-energy vibe that you'd get from a group class; I set the lights on "random colors" and "on-beat" mode to help keep me on pace, but you do have the option to choose a specific color palette or even turn it off if you're not feeling the club-like vibe.
While you're riding, the LED screen displays an "easy" or "hard" goal cadence so you can choose how aggressively you're looking to cycle, plus your current cadence so you know when you're on beat. I like that you have the option to put the bike on "auto resistance" that adjusts to the instructor's cues, so you don't even have to think about turning the knob. During each class, you'll rack up points towards a total score that's displayed within a leaderboard where you can see how you stack up against others taking the same class.
I mostly use the bike for cycling classes, but the expansive library also offers both sculpting and stretching classes (the LED screen swivels so you can easily tune in from your floor).
Finally, now at $599 (original price is $1,299), the price point of the bike can't be beat. You get 45 days of free classes, (unlimited classes will set you back just $39 per month after that), plus 10 different people can create profiles, so if you live with a significant other, family members, or roommates, you can all take advantage and track your own stats.
I'm not sure whether it's the endorphins or the whole Boom Bike experience—likely both!—but I always step off the bike in a better mood than when I get on.