A Hot Review from The list: The Best Indoor Bikes That Will Still Make You Work up a Sweat
freebeat has been the talk of THE list, a source dedicated to providing fresh and exciting lifestyle articles. A review of some of the hottest indoor bikes that will keep you sweating was published, and freebeat's Boom Bike hit the list. If you want to know what all the buzz was about, click here.
 ********READ MORE ON********
The Boom Bike Arctic White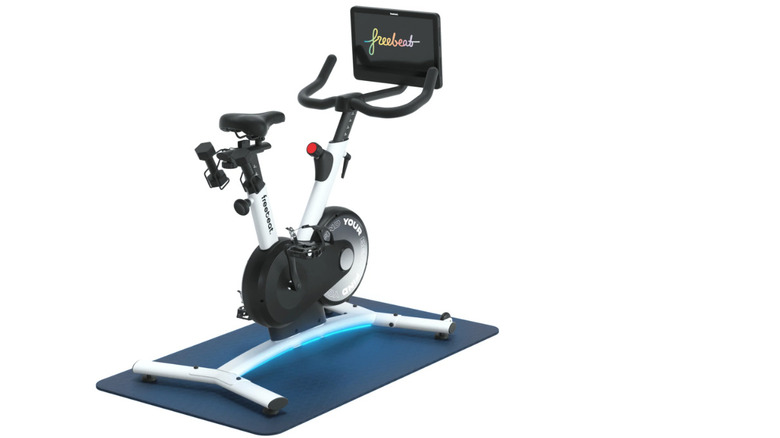 The Boom Bike Arctic White Budget-Friendly Home Studio Bike is available at Freebeat for about $700 at the time of writing, offering a similar vibe to Peloton but for a fraction of the price. Suitable for anyone between 5'0" and 6'4" tall, below 300 pounds, and at least 14 years old, this bike will help you get your sweat on for a productive workout. The fitness bike has a touchscreen feature so you can follow along with workout sessions through the screen — sounds like Peloton, right? — without paying Peloton prices. And for anyone who wants to enjoy a colorful aesthetic while they work out, the product has Smart light strips that present different hues depending on how fast you're going. This feature is convenient for fitness influencers who decide to buy the bike!
In terms of reviews, this fitness bike has 4.6 out of five stars at the time of writing. One happy reviewer wrote, "Best purchase I've ever made! This bike is phenomenal and I get the best workouts. Since my local gym closed down, I have lost my chance to exercise. This bike has helped me get my strength back and my endurance."